Annual Reports
Léargas Annual Report 2020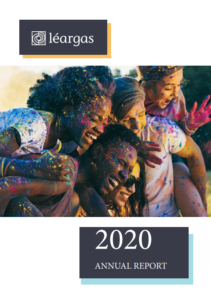 "We guided our beneficiaries to transition their own projects and collaborations to the digital space, providing them as much flexibility as possible to sustain their projects and partnerships. We developed training and inspirational activities to spark their
creativity, despite the significant disruption of the global pandemic. Looking back on 2020, we can be proud of the resilience and adaptability we have demonstrated. But more, it gives us hope and confidence that by working together with a common objective, we will meet the challenges to come." – Lorraine Gilligan, Executive Director

Download our 2020 Annual Report
Léargas Annual Report 2019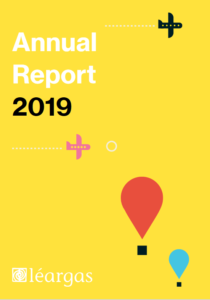 "2019 saw significant milestones in the life of Léargas programmes. As Erasmus+ approached the end of its seven-year cycle we saw significant increases in the numbers of participants, ranging from 24% to 139% in various sectors. The extraordinary success in achieving this growth was the result of many years of building networks throughout the country. The organisation's key values of listening to and supporting the people we engage with, and developing their capacity to work successfully on European projects, contributed to this success". – Hugh MacConville, Chairperson

Download our 2019 Annual Report
Léargas Annual Report 2018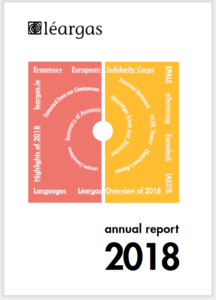 "2018 continued to illustrate the critical need for mobility and intercultural work in Ireland and beyond. We regularly see events on our TVs and devices that clearly tell us the boundaries between the international and domestic world are so blurred they need constant re-examination. Similarly, our work continues to engage with a diverse group of people from young people to mature learners, from teachers to managers, from Irish people north and south to those in the global south. Global events are challenging people's understanding of learning and living. It remains a fundamental value of Léargas and the programmes we administer to help people make sense of these experiences and learn to engage in a changing world" – Michael McLoughlin, Chairperson
Download our 2018 Annual Report
Léargas Annual Report 2017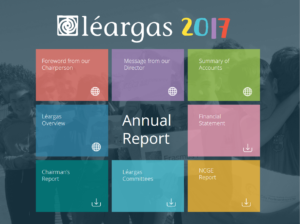 "A mid-term evaluation of Erasmus+ found that the programme is more coherent, relevant and in ways more efficient and simpler than its predecessors. The evaluation also made a clear case for a stronger investment in education and training, with a new emphasis on the younger generations and the most vulnerable groups. As highlighted by Barbara Nolan of the EU Commission at our annual Forum, these measures form part of a broader political agenda to prioritise a more social Europe in the near future – particularly following the Gothenburg Summit and the adoption of the new European Pillar of Social Rights. All the groups we work with will contribute greatly to this social dimension, and we can take pride in the fact that this work is of such critical importance to the future of Europe" – Michael McLoughlin, Chairperson
Download our 2017 Annual Report
Léargas Annual Report 2016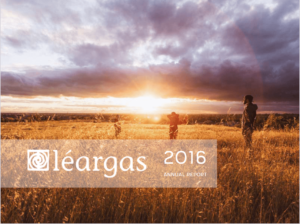 "2016 was a momentous year for us: we celebrated 30 years of Léargas! I am very proud of the work we have achieved over the 30 years, and I believe that our success throughout this time results from our unwavering focus on supporting organisations across a broad spectrum of sectors. Accessibility to programmes has always been at the heart of what we do, and this remains our emphasis today. Throughout our 30 years we have consistently taken a collaborative and supportive approach, working closely with applicants, beneficiaries and stakeholders to achieve the best outcomes for Irish citizens and fellow Europeans working together across cultural, geographical and sectoral boundaries" – Jim Mullin, Executive Director

Download our 2016 Annual Report
Léargas Annual Report 2015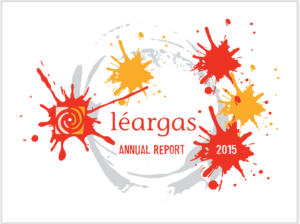 "As well as devoting much of our time to Erasmus+, we were delighted to be appointed the National Support Service for EPALE in 2015. We also looked at working with colleagues in the Education Authority of Northern Ireland to create and implement a cross-border education initiative based on Peace IV funding… While looking forward to new programmes and initiatives, we also celebrated 10 years of eTwinning and 20 years of Eurodesk" – Jim Mullin, Executive Director

Download our 2015 Annual Report
Léargas Annual Report 2014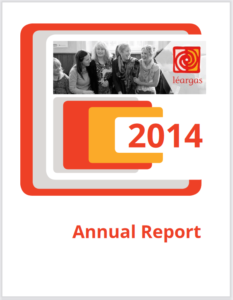 "It is always worth remembering that the true value of the programmes we manage—not just Erasmus+ but 'legacy' programmes (Lifelong Learning and Youth in Action) and smaller programmes such as IAESTE—comes from the outcomes for those who take part. Without fail, seeing the work that happens on the ground across all sectors is one of the most rewarding aspects of working in Léargas. Just a few of the many great projects that happen each year in Ireland have been highlighted in this year's report and I hope you enjoy reading about them" – Jim Mullin, Executive Director

Download our 2014 Annual Report
Our History
Léargas were established in 1986 to support international exchange and collaboration in the youth sector, mainly through European Commission-funded education and training programmes. In the succeeding years, we broadened our range from the youth sector to include formal and informal education and training. In addition to European programmes like Lifelong Learning and Youth in Action, we have run a range of nationally funded programmes such as the Education Equality Initiative and WorldWise, as well as joint Ireland-Britain programmes NcompasS and Causeway.
You can see more about the work we do and the projects we support on our YouTube channel.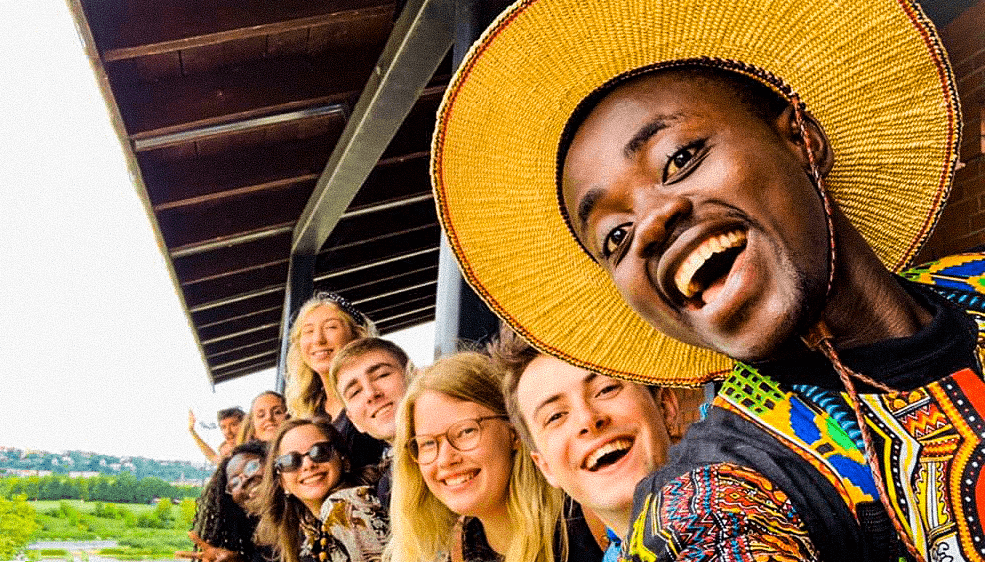 Léargas are under the aegis of the Department of Further Education, Higher Education, Research, Innovation and Science. Our Executive Director reports to a Board appointed by the Minister.
As of December 2020, our Board members are:
Frank Crummey
Jean-Marie Cullen
Nuala Keher
Maria Lorigan
Hugh McConville (Acting Chair)
Dipti Pandya
Margie Waters.
Internally, we have five teams: Communications; Finance and HR; Programme Finance and Operations; Programmes Support and Development and Strategic Initiatives. See Meet the Team for details.
The National Centre for Guidance in Education operates under the aegis of Léargas and reports to its own Board, also appointed by the Minister.