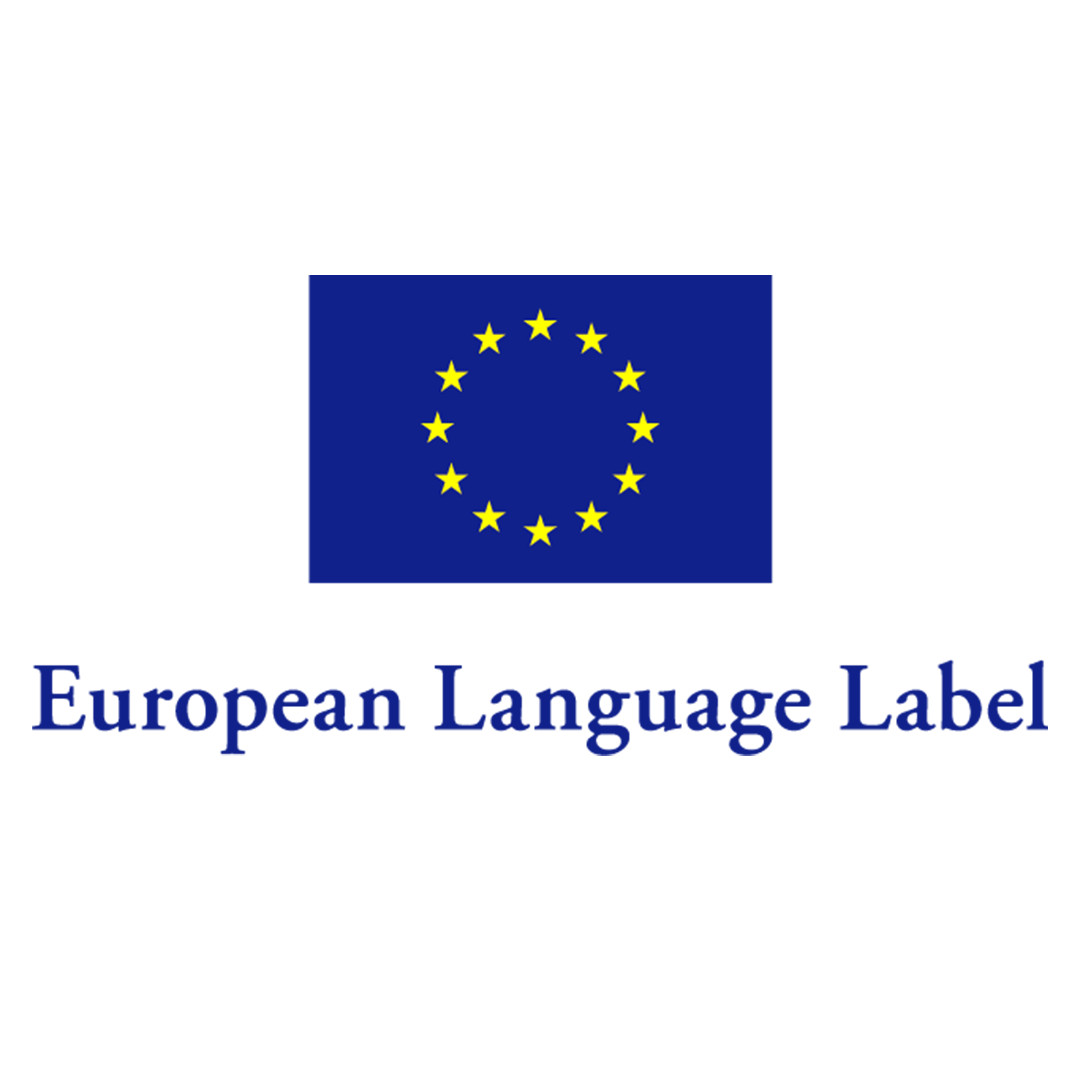 European Language Label
Do you work in the field of languages? Are you energised by innovative approaches to language learning? Keen to help others immerse themselves in the exciting world of multilingualism and plurilingualism? We in Léargas share your enthusiasm!
We manage three language programmes on behalf of the European Commission and Council of Europe, so take a look and find out which programme best suits your needs and goals!
Why Should I Get Involved with the European Language Label?
Firstly, it's important to note that the European Language Label is not limited to European languages: teaching or learning of any language can be considered!
If you're involved in or know of a creative, innovative and inspirational initiative that is focused on language learning or language promotion, and you want to see it recognised on a larger scale, then apply for a European Language Label Award!
What Exactly is the European Language Label?
The European Language Label (ELL) Award is coordinated by the European Commission, but again, it's important to remember that the European Language Label is not limited to European languages; teaching or learning of any language can be considered.
The ELL, which has been managed by Léargas in Ireland since 1999, highlights and rewards innovative initiatives in language teaching, learning and promotion, and brings these initiatives to the attention of the public along with professionals in the languages field.
The ELL is open to all fields of education and training. We encourage both accredited and non-accredited initiatives to apply. Whether it's in a football team, university, community group, school, youth group, company, or choir – we want to hear how your stories of language learning being brought to life!
How Will the European Language Label Benefit Me?
If you're passionate about language learning and want to celebrate the diverse pathways to language acquisition, then the ELL is for you. Receiving the award showcases your own innovative initiative and is a great reward for all those involved in it. You will also be exposed to a world of inspirational projects which will inspire you on your own linguistic journey.
More than one hundred fifty educational, training and community groups and language teachers, learners and ambassadors have received the ELL award already. Previous winners have said that "receiving external validation from such a respected organisation was a huge boost for the organisation and our team".
I'm Interested! What Now?
If you think the European Language Label is for you, but you want to be certain before you proceed, check that your initiative aligns with the three Award Principles: 
The Award's thematic priorities

 
Comprehensive and creative approach

 
Impact and dissemination.

 
The next Irish call for the European Language Label will be announced in 2024.
Meet the Irish 2022 European Language Label Winners:
Trinity College Dublin

with the project 

ABAIR – An Scéalaí

 

Milford GAA with the project

Ag Treabhadh an Ghoirt ar son na Gaeilge

 

Meánscoil San Nioclás with the two projects

Ar dTuras Inbhuanaithe

and

Eágóir Shóisialta ar fud an domhain

 

Professional Development Service for Teachers (PDST) with the project

Gaeilge Bheo

 

Technological University Dublin with the project

Languages Pathways

 

Junior Cycle for Teachers with the project

Let's reflect and C

 

The Trailblazery with the project

Scoil Scairte

.
How to Apply for the Language Label
Spread The Word
Share the word with your friends and colleagues!
What Next?
Entrants will be notified of the results by 6 September 2022. All winners will receive an award and certificate at the award ceremony on 10 November 2022!
Learn More
Find out more about European Language Initiatives.