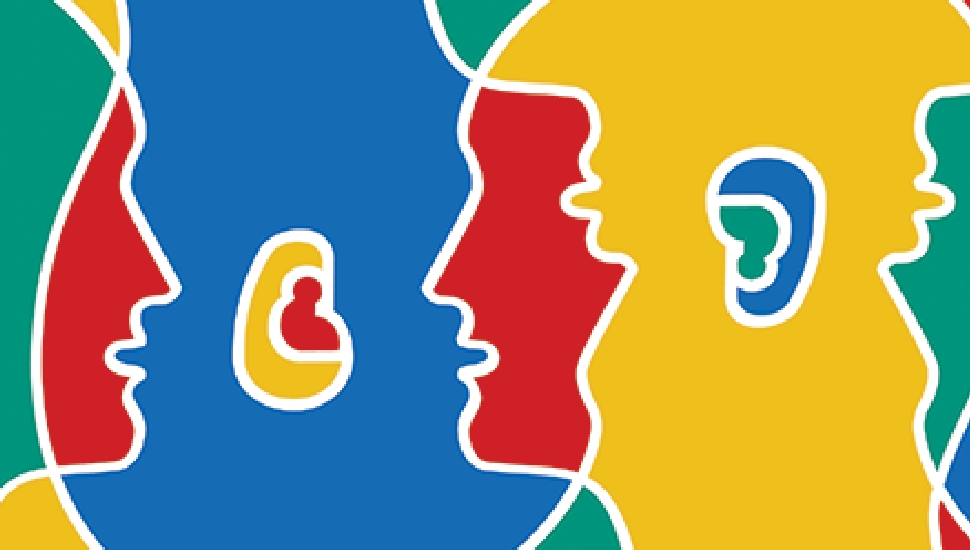 European Day of Languages
Do you work in the field of languages? Are you energised by innovative approaches to language learning? Keen to help others immerse themselves in the exciting world of multilingualism and plurilingualism? We in Léargas share your enthusiasm!
We manage three language programmes on behalf of the European Commission and Council of Europe, so take a look and find out which programme best suits your needs and goals!
Why Should I Get Involved in the European Day of Languages?
Put simply, the European Day of Languages is an ideal way for teachers or learners of any language to celebrate language learning and language diversity! You already know that familiarity with foreign languages fosters an appreciation of intercultural relations, and that language learning benefits people of all ages. The European Day of Languages is a fantastic opportunity to promote this!
What Exactly is the European Day of Languages?
Since 2001, September 26 has occupied a special place in the languages community – it is the European Day of Languages, or EDL. It is a day to celebrate the diversity of languages used across Europe and it's a chance for schools and all organisations to:
remind the public of the importance of language learning
increase awareness and appreciation of all the languages used in Europe
encourage and champion lifelong language learning.
EDL is an initiative of the Council of Europe. You can find information, resources and interactive games on the European Day of Languages website.
How Will the European Day of Languages Benefit Me?

Anyone can take part in the European Day of Languages, and we'd love to hear about your events and ideas on our social media. We have specific materials and resources to help teachers mark the day, so if you
teach in a primary or post-primary school,
have students who have a different mother tongue,
want to help students celebrate their linguistic heritage;
want to show your students the beauty of a multilingual society
get in touch with us, and we will help you celebrate!
I'm Interested! What Now?
The EDL website has a range of interactive games and resources available for language teachers and learners.
Competition
But that's not all! Every year we hold an annual competition to promote language learning. Check our competition page to see what we've done in previous years and to check for updates for this year.
The Competition
All you need to do to get involved is create a language-themed project and register it on the eTwinning Platform, adding the hashtag #EDLComp21 to the title. Both primary and post-primary school projects can apply. If you don't have an eTwinning partner, look for one on the eTwinning Live Partner Forums page.
The Prize
Each of the four winning schools will win three Chromebooks (yes, three!).
How to Enter
Register your eTwinning project
Create and register your eTwinning project between  1 September 2021 and 31 March 2022 and tag it with #EDLComp21 in the project title.  Only projects using the hashtag will be entered into the competition.
Submit Your Reflection
The deadline for registering your eTwinning project is 31 March 2022.
Applicants must complete and submit a short reflection document by 17 June 2022.
PREVIOUS COMPETITIONS
2019: #EDLComp19
During the academic year 2019-2020, Léargas brought you another European Day of Languages Competition and exciting prizes! Once again we organised the year's competition in conjunction with eTwinning, the online community for schools in Europe. This partnership celebrated collaboration and exchange between schools in different EU countries, and promoted creativity and innovation in language teaching and learning.
The winners were:
Balbriggan ETNS, Dublin; eTwinning project LANGUAGE POWER
Andrew's College, Dublin; eTwinning project Desde la Perla Esmeralda a la Perla del Mediterráneo
Mount Carmel Secondary School, Dublin; eTwinning project Should borders be abolished? / Faut-il supprimer les frontières?
The King's Hospital School, Dublin; eTwinning project Auf gut Deutsch gesagt
2018: #EDLComp18
In 2018, we invited primary and post-primary teachers to create a language project with eTwinning! #EDLComp18 engaged with language teaching and learning from a new perspective, encouraging collaboration and exchange between schools in different EU countries, and promoting creativity and innovation in language learning.
The winners were:
Kilglass NS, primary school, Ahascragh, Galway; eTwinning project Our Health is our Wealth
St. Vincent's Secondary School and Midleton College, Cork; eTwinning project Multimedia Quiz on German Language and Culture
Salesian College, post-primary school, Limerick; eTwinning project The Power of Reading/El poder de la lectura
Manor House School, post primary-school, Dublin; eTwinning project Il y a 100 ans… L'après la Grande Guerre/100 years ago: Life in Ireland and France in the aftermath of WW1
Deadlines
The next European Day of Languages will be celebrated on 26 September 2021. You can apply for resources from late spring.
Learn More
Find out more about European Language Initiatives.