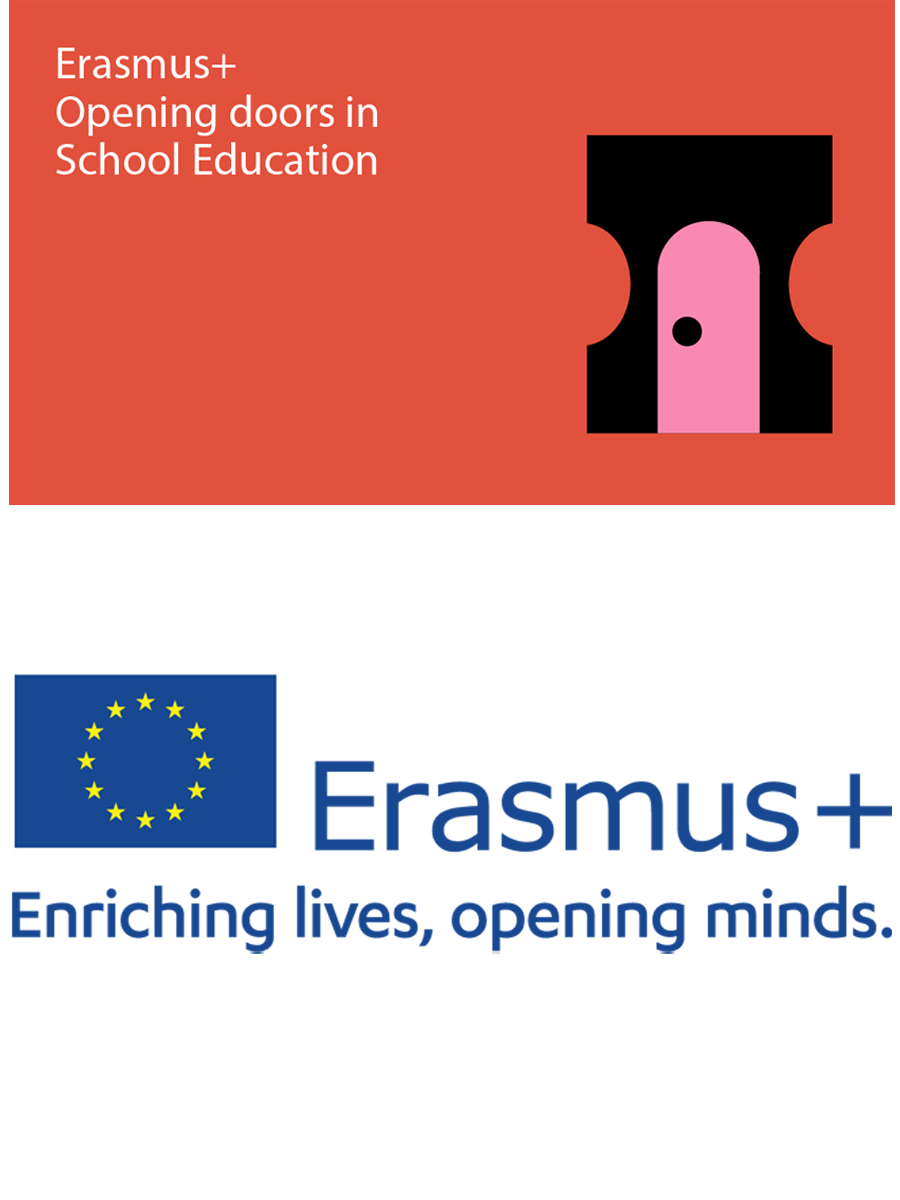 Erasmus+ School Education Mobility
The European Union programme Erasmus+ funds projects for schools and other organisations active in the field of school education across Europe. This is to provide learning opportunities to individuals and to support internationalisation and institutional development of schools and other organisations in school education.
There are two main types of Erasmus+ School Education Projects 'Short-term projects for mobility of pupils and staff' and 'Accredited projects for mobility of pupils and staff'. Participating schools and organisations should actively promote the programme priorities: inclusion and diversity, environmental sustainability and digital education. They can do this by:
making these priorities a focus of their projects
raising awareness among participants
sharing best practices.
This page explains what a school or organisation can do on a School Education Mobility project and how to get involved. You can then sign up to our newsletter (link to newsletter section) or come to an information session (link to events section) to find out more.
If you want to apply for funding, you will need to be familiar with the priorities of Erasmus+ (link to priorities section). You will also need to read the School Education Mobility section of the Erasmus+ Programme  Guide to understand the programme rules.
What is a School Education Mobility Project?
A 'Mobility' project is where a school or an organisation in the field of school education sends its pupils or staff to another country to train, learn, go on a teaching assignment, or job-shadow.  The school or organisation applies for funding to prepare and manage the project, and for the costs of travel and participation. Extra funding is available to include those with fewer opportunities.
A school mobility project is an opportunity to strengthen the European dimension of teaching and learning, increase the quality of teaching and learning in school education, and contribute to the creation of the European Education Area. This can be done in a variety of ways, so please read the School Education Mobility section of the Erasmus+ Programme Guide for a comprehensive overview of the objectives of mobility projects.
Who Can Take Part in a Mobility Project?
Schools and other organisations active in the field of school education can apply to Léargas for funding. Download the list of all eligible organisations for 2022.
For Staff Mobility projects:
Participants could include teachers, school leaders and all other non-teaching experts and staff working in school education. Non-teaching staff can also take part: this could be people working in school education such as teacher assistants, pedagogical advisors, or psychologists. It could also be people working in organisations active in school education like school inspectors, counsellors, policy coordinators in charge of school education, and so on.
For Learner Mobility projects:
Pupils can take part if they are enrolled in an education programme at the sending school.
For Other Supported Activities
Invited experts, hosting teachers and educators in training can apply.
For Accredited Projects for Mobility of Pupils and Staff
Organisations holding a valid Erasmus accreditation in school education can apply.
How Does an Organisation Get Involved?
Schools and organisations can get involved in different ways:
Apply for short-term projects for mobility of pupils and staff
Become an accredited organisation and apply for a series of projects
Join an existing Erasmus+ mobility consortium
Host participants from another country
Join eTwinning and School Education Gateway – both perfect environments to find partners for future projects!
School Education Mobility Deadline
Erasmus+ Mobility Deadline Spring 2022
Mobility for learners and staff in Adult Education, School Education, VET and Youth. Apply by 11:00am Irish time.
Erasmus+ Accreditation Deadline 2022
Accreditation in Adult Education, School Education, VET and Youth. Apply by 11:00am Irish time.
What Happens on a Mobility Project?
A mobility project is supported by Erasmus+ funds and involves pupils, staff and accompanying persons travelling to another Erasmus+ country. An accompanying person helps pupils adjust to their new setting to maximise their European experience. There are many options available.
On a staff mobility project, participants can take part in:
Job shadowing for 2 to 60 days
Teaching assignments for 2 to 365 days
Courses and training for 2 to 30 days
On a learner mobility project, participants can take part in:
Group mobility of school pupils (2 to 30 days, at least two pupils per group)
Short-term learning mobility of pupils for 10 to 29 days
Long-term learning mobility of pupils for 30 to 365 days
Other Supported Activities:
Organisations can invite experts for 2 to 60 days
Organisations can host teachers and educators in training for 10 to 365 days
Organisations can set up a preparatory visit to their hosting partner before the mobility takes place.
What is the Funding for a Mobility Project?
Erasmus+ funding is available to contribute to costs in distinct categories. These categories are the same for both short-term and accredited projects. The information here gives you an idea of the funding categories available, but you must check the Erasmus+ Programme Guide for full details.
Organisational Support – for preparing and managing all phases of the project
Travel – return travel costs from participants' homes to the venue of the activity. For long-term mobility, this means contribution to the return travel costs of participants and accompanying persons from their place of origin to the venue of pre-departure training for pupils.
Individual Support – 'subsistence' costs of participants (for example, food and accommodation)
Inclusion support – additional funding to enable pupils with fewer opportunities and their accompanying people to take part
Preparatory visits – for visits to hosting organisations before the 'mobility period' takes place.
Course fees – for training course enrolment fees
Linguistic support – for language learning materials and training, where needed
Exceptional costs – Such as costs for providing a financial guarantee, if the National Agency asks for it; or expensive travel costs (for example, when a participant is travelling to or from a very remote place).
There is no set amount of funding amount for a School Education Mobility Project. It is decided by the type of activities you apply for, and the amount of funding available. As a guideline, in 2020 projects received funding from €1,955 to €107,900. See Guide to Your Funding for budget allocations in 2021.
Five Steps To Getting Involved
Sign Up For Updates
Sign up for our School Education Newsletter and get updates about Erasmus+ Mobility opportunities straight to your inbox!
Sign up Now
Join eTwinning
Join eTwinning and connect with partner schools across Europe. eTwinning is a great way to meet partners for Erasmus+ Mobility projects.
Find Out More
Find Partners on the School Education Gateway
Sign up for the School Education Gateway and access partner finding, resources and the Teacher Academy.
Sign up Now
Attend an Inspiration Session
Discover Erasmus+ funding opportunities at a Discovery Day or Inspiration Session. These events are for anyone in the School Education sector who is new to EU programmes. Experts will be on hand on the day to introduce the programmes and help you identify your next steps.
Search Events
How Does an Organisation Find Courses and Partners?
eTwinning and School Education Gateway are both wonderful ways to connect with other schools in Erasmus+ countries, and find courses and partners. There are also special types of activities that allow applicant organisations to invite experts or teachers in training to their organisation.
What Are the Next Steps?
After the project has been planned, the school or organisation submits an application that focuses on the organisation's own needs. This is the same whether it is an application for a short-term project or through Erasmus accreditation. You will need approximately six weeks to prepare your project.  If the application is successful – meaning the project has been chosen to receive Erasmus funding – the organisation will sign the grant agreement, carry out the project, and submit a Final Report to Léargas.  All aspects of the project must meet Erasmus quality standards. To read the full text of the Erasmus quality standards, please visit the Europa website.
Read our section on Applying For Erasmus+ Mobility for more detail on the application process.
School Education Mobility Links
Latest School Education News