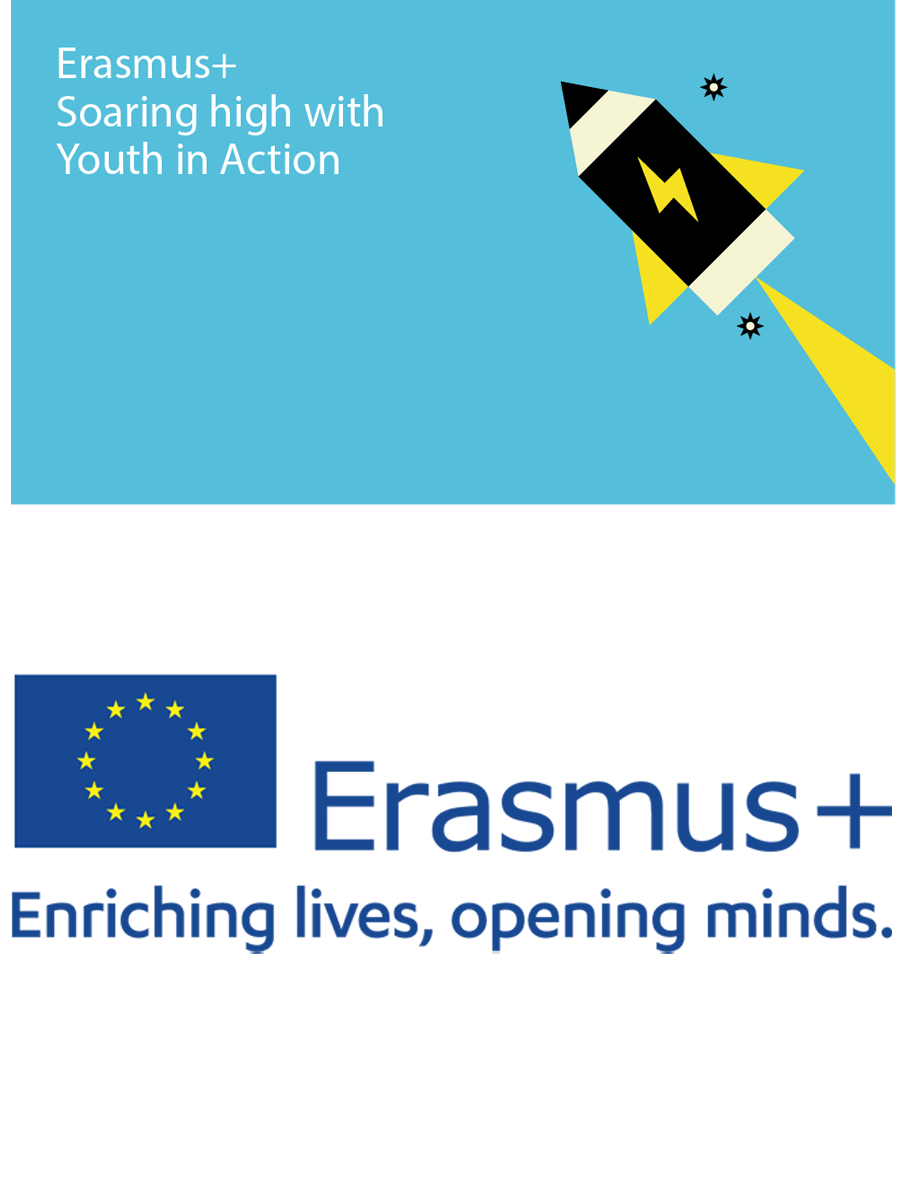 What is a Youth Participation project?
It is a type of Erasmus+ Mobility project. Youth Participation Activities can be either national or transnational. Activities include workshops, debates, role-plays, simulations, use of digital tools, awareness raising campaigns, and training. They are open to youth organisations and informal groups of young people from all backgrounds, with special focus on those with fewer opportunities. They aim to:
Provide young people with opportunities to engage and participate in civic society and democratic life
Raise young people's awareness of European common values and fundamental rights, and encourages contribution to the European integration process, with a view to achieving one or more of the EU Youth Goals
Develop young people's digital competences and media literacy
Bring together young people and decision makers at local, regional, national and transnational level and/or contribute to the EU Youth Dialogue.
Read the Youth Mobility section of the Erasmus+ Programme Guide for a comprehensive overview of Youth mobility objectives.
Who Can Take Part in a Youth Participation Project?
Any Youth organisation in Ireland, organisation active in the Youth field or informal groups of young people can apply to Léargas for funding. Contact our Youth officers in the Programme Support and Development team if you have any questions about who can take part.
What is the Funding for a Youth Participation Project? 

Erasmus+ funding is available to contribute to costs in distinct categories. These categories are the same for both short-term and accredited projects. The information here gives you an idea of the funding categories available, but you must check the Erasmus+ Programme Guide for full details.
Project Management – for managing and carrying out all phases of the project
Coaching Costs – linked to a coach that supports groups of young people implementing a participation project
Inclusion Support –  additional funding to enable people with fewer opportunities to take part
Exceptional Support – to enable people with fewer opportunities to take part
Youth Participation Events Support – for carrying out national and transnational conferences, seminars, events etc
Travel – for return travel costs from participants' homes to the venue of hte activity
Individual Support – 'subsistence' costs for participants (for example, food and accommodation)
Maximum funding for Youth Participation Activities is €60,000. See Guide to Your Funding for budget allocations in 2021.
How Does an Organisation Get Involved?
There are three ways:
Apply for a one-off project or a limited number of activities lasting three to 24 months
Become an accredited organisation with an 'Erasmus Plan', and apply for a series of projects over several years
Join a project as a partner organisation.
Informal group(s) of young people and/or participating organisations must be identified at application stage. If it's only an informal group of young people involved, one of them applies on behalf of the group. If several groups or organisations are involved, one of them takes the role of coordinator and applies for the whole project on behalf of the partnership.
What Do We Need In Our Application?

All projects have four stages. You will need to outline these clearly in your application:
Planning – Define the needs, objectives and desired outcomes
Preparation – Establish the practicalities
Implementation – Carry out the activities
Follow-up – Evaluation and feedback.
You will need to read the Youth Mobility section of the Erasmus+ Programme Guide for further details on these four stages.
Five Steps To Getting Involved
Sign Up For Updates
Sign Up to our Newsletter and get regular updates on Erasmus+ events and supports organised by Léargas.  We will update you on training opportunities, project labs and application workshops that will empower you to take part in European Youth Work!
Join an Erasmus+ Training Activity
Sign up for an Erasmus+ Training Cooperation Activity or TCA.  These trainings happen at national and international level and are a great way to find partners for your project.
Register Now
Find Partners on OTLAS
Find European partners on SALTO's Otlas database.
Attend a Project Lab
Join us for a Project Lab and develop your project so that it benefits your young people and makes a difference at national and European level.
How Does an Organisation Find Courses and Partners?
Young people, youth workers and youth organisations should take advantage of the community-building platforms on the European Youth Portal. Eurodesk is also a great source of information for identifying mobility opportunities. Visit our Programme Results section to see which organisations have previously taken part.
What Are the Next Steps? 
Once the project is planned, the organisation or group of young people can submit an online application before the deadline. The application requires a lot of detail and organisations should allocate at least six weeks to plan and write it.
Léargas evaluate applications using strict Erasmus+ criteria. We contact applicants with our decision three months after the deadline. If your project is funded, the organisation receives a large proportion of the funding at the start of the project. The organisation then carries out the project and submits a Final Report on its progress. The remainder of the funding is paid when this Final Report is approved.
Read our section on Applying For Erasmus+ Mobility for more detail on the application process.