COVID-19 Travel Advice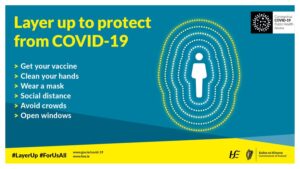 Last updated: 16 September 2021
The Covid-19 pandemic is ongoing. It's vital that we #layerup to protect ourselves and each other from the spread of disease.
New advice and rules for international travel came into effect in Ireland on 19 July 2021. If you have been fully vaccinated, you can use your EU certificate to facilitate travel across EU member states during the COVID-19 pandemic. If you plan to travel, you must check the restrictions in place for the country you are visiting.
These posters, booklets and social media icons are helpful reminders to protect the health and safety of everyone in our community. Use and share them as much as you can!
Léargas Working Arrangements
We in Léargas are following Government guidance and will work from home until further notice. You can reach staff by email as normal, or by phone in cases of emergency. Call forwarding is in operation.
National and Digital Opportunities
When physically travelling to another country is not possible, there are ways to remain connected and continue learning and working internationally.  Our European programmes include national and digital opportunities in youth, education and training, including volunteering in Ireland and virtual youth exchanges. Read more about these opportunities on our blog.
Erasmus+ and European Solidarity Corps Project Advice
Léargas recognise that the pandemic continues to affect planned project activities funded by Erasmus+, European Solidarity Corps and other European programmes.
We will facilitate realistic alternative project activities as far as possible, while still following the regulations of the particular programme. Above all, project activities must be carried out in full adherence with the national and local regulations in place in the sending country, and in the receiving country. Project activities should only take place after a review and due consideration of the policies of all partner organisations. Organisations should undertake their own risk assessment and assume ownership of the subsequent decisions taken.
If your Erasmus+ or European Solidarity Corps activities involve travel to or transit through affected regions, or hosting participants from those regions, please take the following steps:
Check the Department of Foreign Affairs (DFA) website for travel advice
If there is a DFA travel alert for Covid-19 in place for the region involved, travel should be postponed or cancelled
Contact your project partners to establish if additional local restrictions are in place
Document all evidence of the reasons for the decision, including screenshots of the DFA travel alert
Immediately inform the Léargas Programme Finance and Operations team at opsfin@leargas.ie that you wish to postpone or cancel travel – include your project reference number (for example, 2018-1-IE01-KA102-100100) and the details of your query
The Programme Finance and Operations team will advise you of any additional documents or information you need to submit as a result of the postponed or cancelled activity
If your project is funded through a different National Agency, please also contact them immediately.
If you have already had to cancel project activities and wish to apply for force majeure, download this zip file with the forms and procedure:
Force Majeure Process & Forms 130320
If you want to apply for an extension to the duration of your project due to Covid-19, or if you have already been granted an extension and wish to apply for an additional extension, follow the steps below.  The additional extension should be limited to what is strictly necessary and will be reviewed on a case-by-case assessment.
Download the Change Amendment Form for your project type:
Erasmus+ KA1 & KA3
Erasmus+ KA2
European Solidarity Corps
Fill in Section A. Change to Grant Agreement Duration giving full justification for your extension request. You must outline how the Covid-19 pandemic has affected your project activities, and why the extension is necessary.
Print the form and have it signed by the Legal Representative of your organisation.
Email a scan of the signed and completed form to opsfin@leargas.ie.
We will review your request for an extension and contact you for further information, if required. If your extension request is approved, you will receive a letter signed by the Léargas Executive Director. This letter will state the amended end date for your project with a reference to the relevant article of your grant agreement.
If you have questions about the impact of Covid-19 on your Erasmus+ or European Solidarity Corps project, please check this FAQ from the European Commission: Covid-19 Impact Q&A for Erasmus+ and European Solidarity Corps programmes.
If you have general queries about travel in your Erasmus+ or European Solidarity Corps project, please contact our Programme Finance and Operations team at opsfin@leargas.ie. Include your project reference number (for example, 2018-1-IE01-KA102-100100) and as much detail as you can.
Information for Other Participants & Beneficiaries
If you were planning to travel as part of any other programme, please email the project officer listed in Our Team. If you are currently on a placement in Ireland or abroad, it is your responsibility to follow the travel advice issued by the Department of Foreign Affairs and by your local or national government. Please maintain contact with your project officer during your placement.
Information for the Youth Sector
The Department of Children, Equality, Disability, Integration and Youth have issued update Guidance for Youth Organisations on Resuming Full Services After Covid-19.
This guidance states that after 20 September 2021, 'International youth work can resume. All workers should follow the public health advice on international travel'.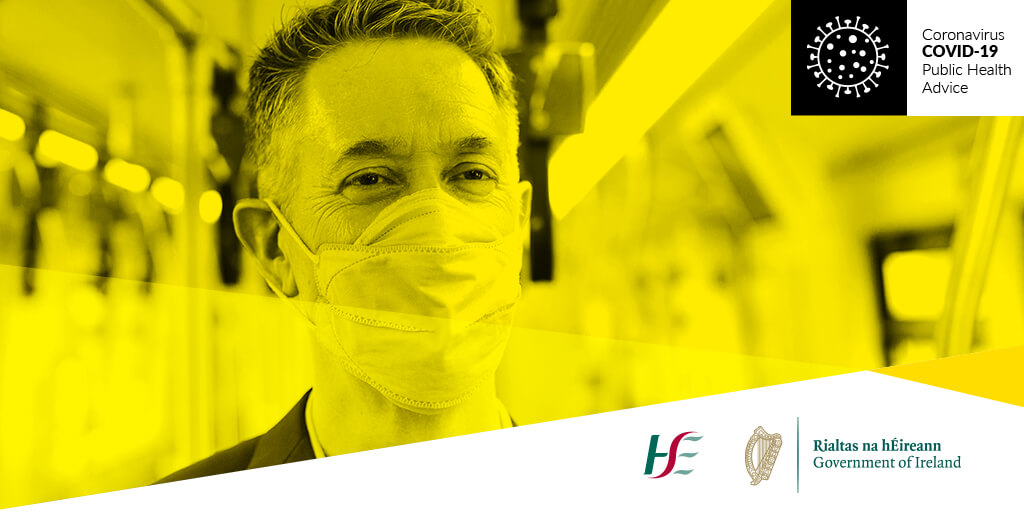 General Covid-19 Information and Advice
We urge all beneficiary organisations to remain up to date with, and guided by, the national advice. News is issued regularly by the Health Service Executive and relevant Government departments.