Become a Eurodesk Ambassador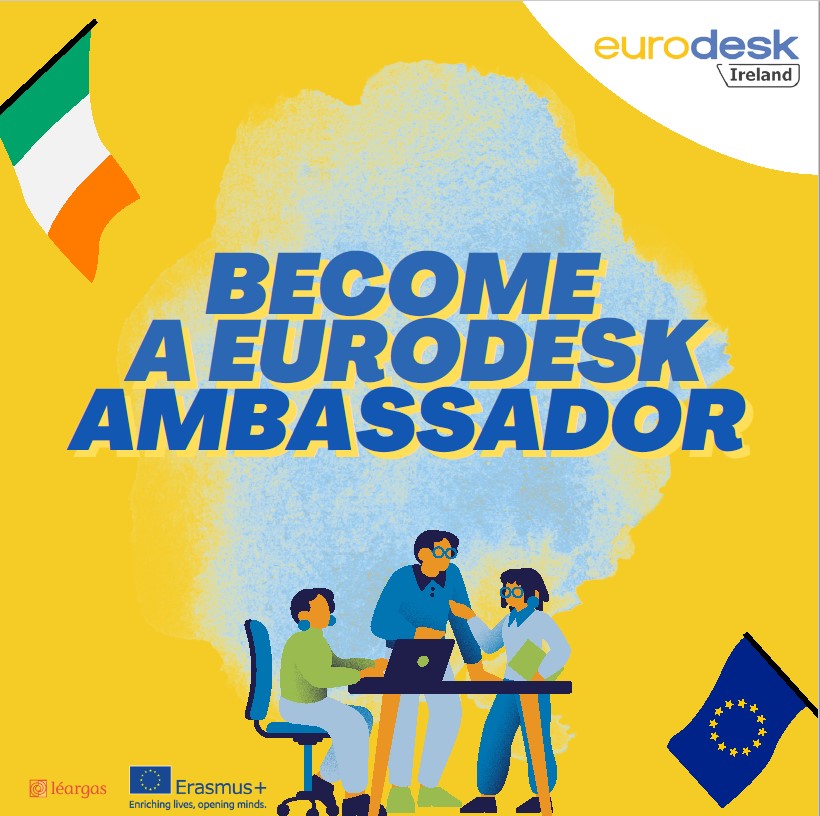 Eurodesk is a recognised European information service for young people (18-30) that provides up-to-date information on EU funding programmes and about opportunities to work, volunteer and study in Europe.
Find out more about how you can become a Eurodesk Ambassador. The main aim is to spread the word to peers about Eurodesk Ireland and European mobility opportunities. The panel members are also expected to take part and contribute to events, provide feedback on our information materials, and create youth-friendly content (blogs, videos, articles) for our online platforms.
Find out more