European Solidarity Corps (ESC51) Budget Allocation 2023 – 4 October 2023 Deadline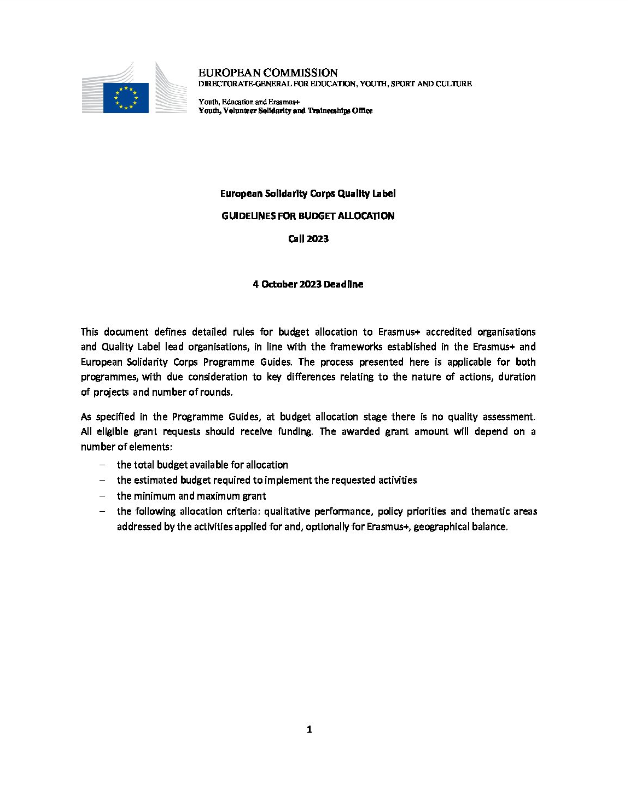 We are pleased to announce that €300,000 has been allocated to Leargas by the Department of Children, Equality, Disability, Integration and Youth to supplement the ESC October 2023 deadline in respect of volunteering activities, in addition to originally allocated EU funding. This national co-funding will focus on supporting applications involving youth organisations or youth services within Ireland or applications respecting young people in Ireland who will be engaged in volunteering activities in other ESC – participant countries.
For rules on relevant budget allocation for Volunteering Projects under 4 October 2023 Deadline please read in 2023 European Solidarity Corps Budget Allocation for ESC51 (under the 4 October 2023 Deadline).
Download