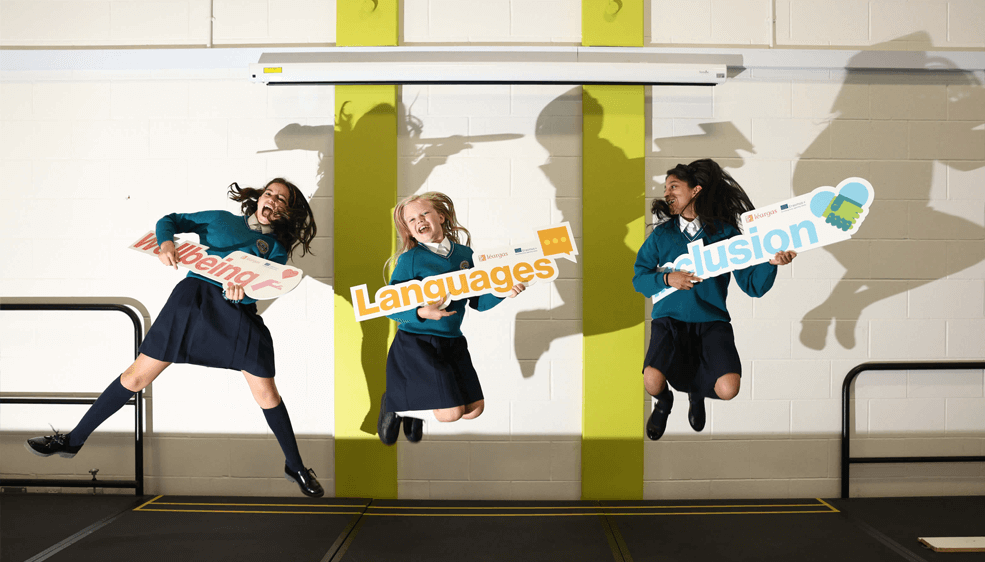 Participation in Erasmus+ increases teachers' motivation and job satisfaction
---
---
Erasmus+ School Education: The Impact of Mobility Projects on the Professional Development of Staff
The Léargas report on the impact of Erasmus+ mobility projects on Irish schools has found that staff who participated in opportunities such as training and job shadowing in other European countries reported improvements in skills such as collaboration, leadership, analytical problem-solving and creativity, as well as increases in motivation and job satisfaction.
"Erasmus+ School Education: The Impact of Mobility Projects on the Professional Development of Staff" found that:
89% of participants reported that Erasmus+ provided support for schools to address national educational priorities which would not have been possible without project participation.
Teachers were willing to travel during school holidays to participate in CPD activities that were not available at a national level.
Since 2014, there has been a significant shift in focus of Erasmus+ projects from core areas such as numeracy and literacy, to 21st century skills and UN Sustainable Development Goals such as 'responsible consumption' and 'peace and justice'.
Commenting on the report, Minister for Education Norma Foley said:
"I welcome this report, which sets out clearly the benefits to staff members and to schools of participating in the Erasmus+ Programme. The impact of the continuous professional development is felt not only by an individual staff member but on a whole school level.  The opportunities for knowledge and skills transfer, sharing of ideas and of experiencing different systems is exciting and rewarding for the whole school community. I look forward to seeing the Erasmus+ programme continue to go from strength to strength."
Deirdre Finlay, Head of Education and Training at Léargas, said the expansion of Erasmus+ projects over the past decade reflects the proactive approach which Irish schools have taken to address global issues such as migrant crises, increases in racism and changes in European society and politics. She said: "The report demonstrates just how broad the benefits to participants are, from core skills such as ICT and digital literacy, to areas of inclusion and diversity. Erasmus+ has always been about much more than 'language learning' and that's reflected in the staff participation in schools.
"We can see that Erasmus+ projects are no longer the sole responsibility of language or EAL teachers but have become a priority for the whole school staff. This is really significant when you consider that in Ireland, the teaching body doesn't necessarily reflect the same diversity as the student body. Participants in Erasmus+ are looking to their peers in Europe to develop knowledge and skills and some have reported that the programme has offered important opportunities to reflect on unconscious bias. They also feel better equipped to address sensitive issues with their students.
"Schools told us that Erasmus+ projects have provided important learning opportunities for staff that are not otherwise available in Ireland and created valuable partnerships with peers across Europe. Many reports note that staff are happier, more confident in their teaching practice and accepting of change, which has had the knock-on effect of increasing morale and working relationships."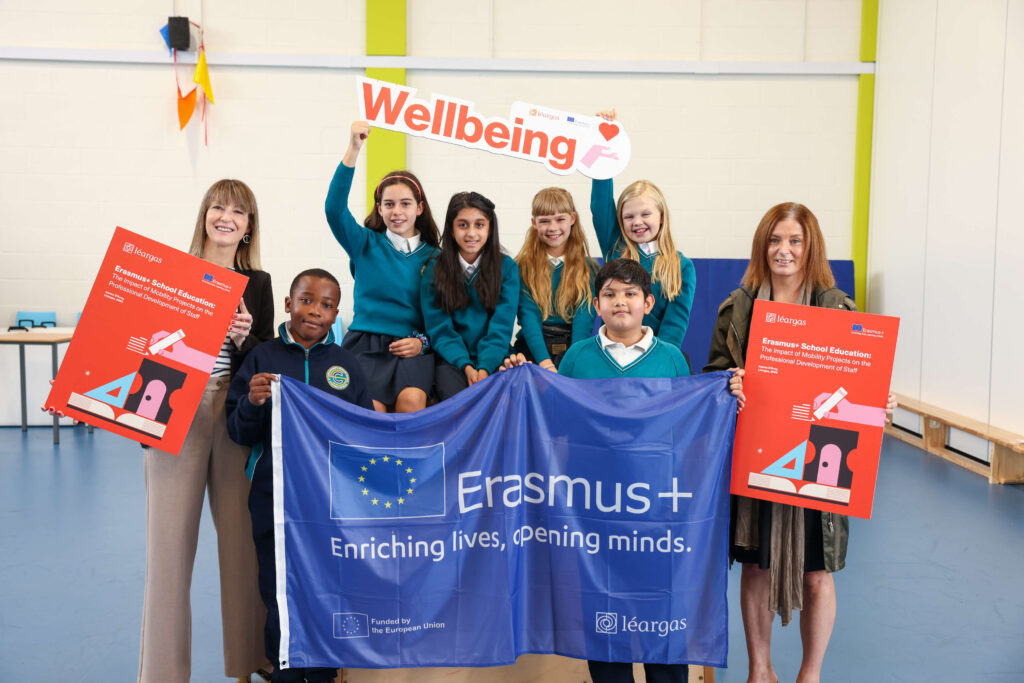 Advice and Guidance
The report also includes case studies from schools to provide new ideas for organisations who are involved or wish to become involved in Erasmus+.
One participant quoted in the report said their mobility project in Europe has been 'invaluable':
"It helped us to ensure that we were equipped to help our students and staff during the stressful and challenging lockdown times that followed. The communication with our European colleagues during that time helped us to share ideas on remote learning and how best to teach our students remotely while also ensuring we could promote positive mental health among our staff and students."
Between 2014 and 2021, over 1,100 school staff from 158 schools throughout Ireland have participated. Of those projects 60% were operated by primary schools, 34% by post-primary and the remaining by special schools, hospital schools, statutory education bodies and consortiums led by education centres.
Information on upcoming Erasmus+ information days and application clinics for new and returning schools is available at www.leargas.ie.