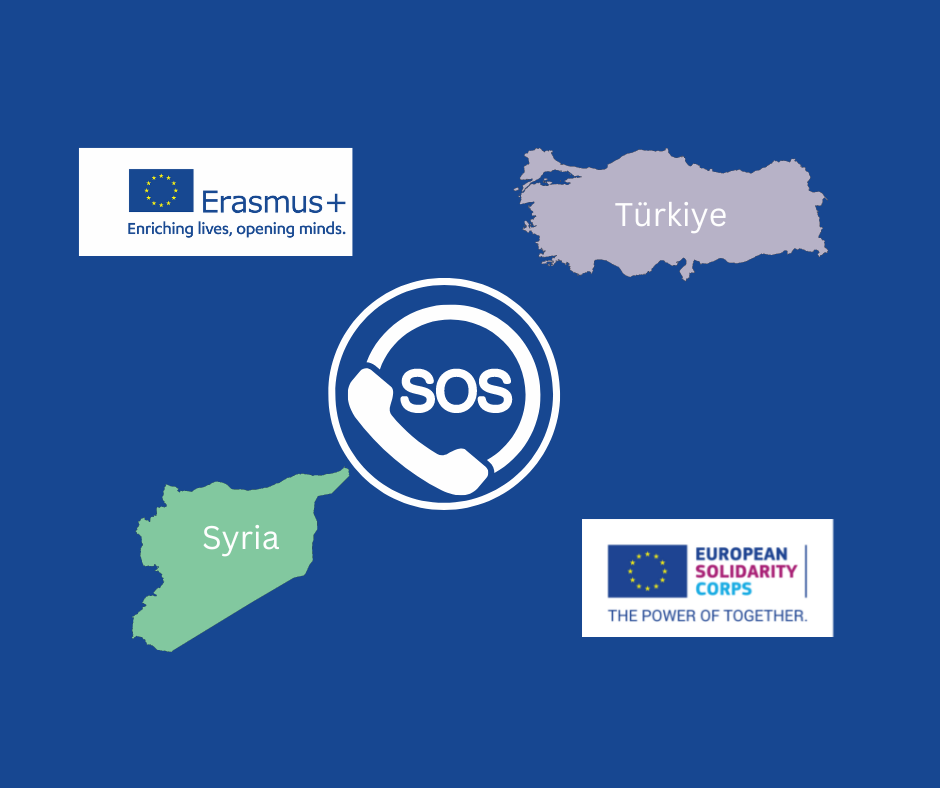 Impact of the earthquake in Türkiye and Syria on the implementation of the Erasmus+ and the European Solidarity Corps
---
---
Impact of the earthquake in Türkiye and Syria on the implementation of the Erasmus+ and the European Solidarity Corps
The earthquakes that hit the vast territories of Türkiye and Syria on 6 February 2023 will have a major impact on the implementation of numerous projects financed by Erasmus+ and the European Solidarity Corps. The European Commission has confirmed that Léargas have the possibility to apply the force majeure as defined in the grant agreement for projects and mobilities facing difficulties due to this disaster.
The force majeure may be invoked in order to support beneficiaries who wish to:
cancel, postpone or replace activities planned on the affected territories hit by the earthquakes;
suspend or terminate early their grant agreements implementing outgoing Erasmus+ and European Solidarity mobilities to affected territories;
suspend or early terminate mobilities involving Turkish participants who wish to go back to Türkiye before the completion of the project for personal reasons linked to the disaster.
If your Erasmus+ or ESC project was affected by the above situation, please formally notify your project officer in Léargas without delay, stating the nature, likely duration and foreseeable effects.
In addition, affected beneficiaries of ongoing European Solidarity Corps projects may request an amendment to their ongoing grant agreement in order to adapt the focus of the impacted project activities to address the consequences of the earthquake, supporting relief and recovery efforts providing that this proposal:
complies with the minimum requirement of the call for proposal under which the grant was awarded;
does not have any impact on the total amount of the grant;
directly aims at mitigating the impact of the earthquake on the community of the project's venue.
Such requests, submitted to your Léargas project officer, will be reviewed on a case by case basis.