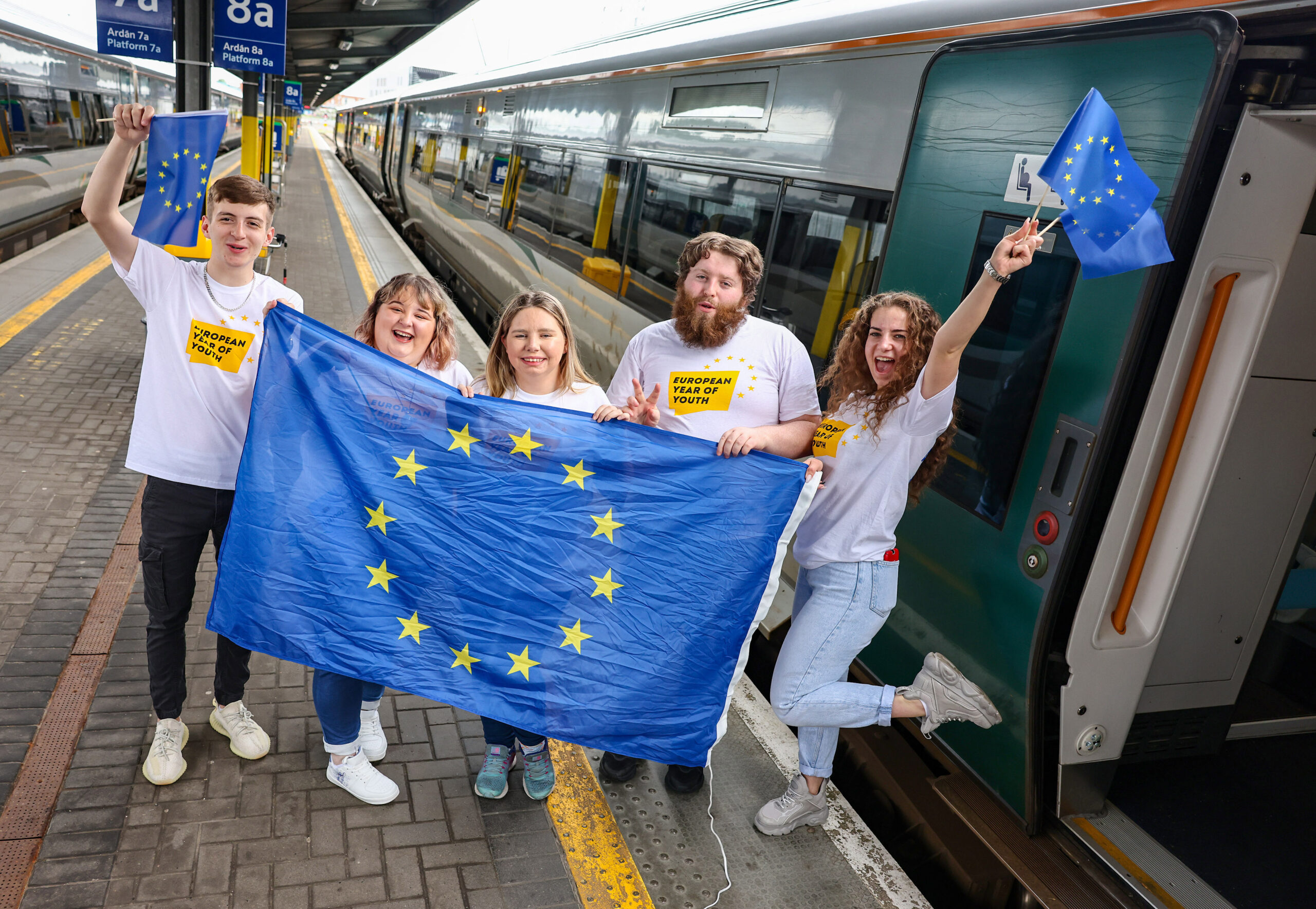 All Aboard! 200 young people on track for European opportunities
---
---
We had a very busy and exciting morning at Dublin's Heuston Station this morning. A special train was chartered by Léargas welcoming over 200 young people aboard as part of All Aboard, a European Year of Youth (EYY) initiative to raise awareness of local, national and European opportunities available to young people in Ireland.
Each carriage hosted a different workshop on topics such as sustainable travel, inclusion and equality, and climate change. The train travelled to Cork's Kent Station stopping at Kildare, Portlaoise, Thurles and Limerick to collect invited young people, aged between 16-20, from schools and youth groups along the route.
Minister Roderic O'Gorman, said: "I would like to congratulate Léargas for organising today's 'All Aboard' event, which epitomises exactly what the European Year of Youth is all about. After the opportunity deficit caused by the pandemic young people are on the move again, connecting with their peers, having their voices heard and learning about the many fantastic opportunities that are available to them. "I am also delighted to be able to provide additional funding to the European Year of Youth Micro Grants Scheme, which has had an enormously positive response since its launch in March. I am confident this additional funding will have a meaningful impact for young people by supporting even more activities that promote youth opportunity, engagement and inclusion. I would encourage young people and those who work with them to check out the scheme and get involved.'
We are delighted to manage the  European Year of Youth programme in 2022 which is made possible by the European Commission and the Department of Children, Equality, Disability, Integration and Youth. Further details of opportunities available as part of the European Year of Youth can be found at: www.leargas.ie/european-year-youth-2022/.