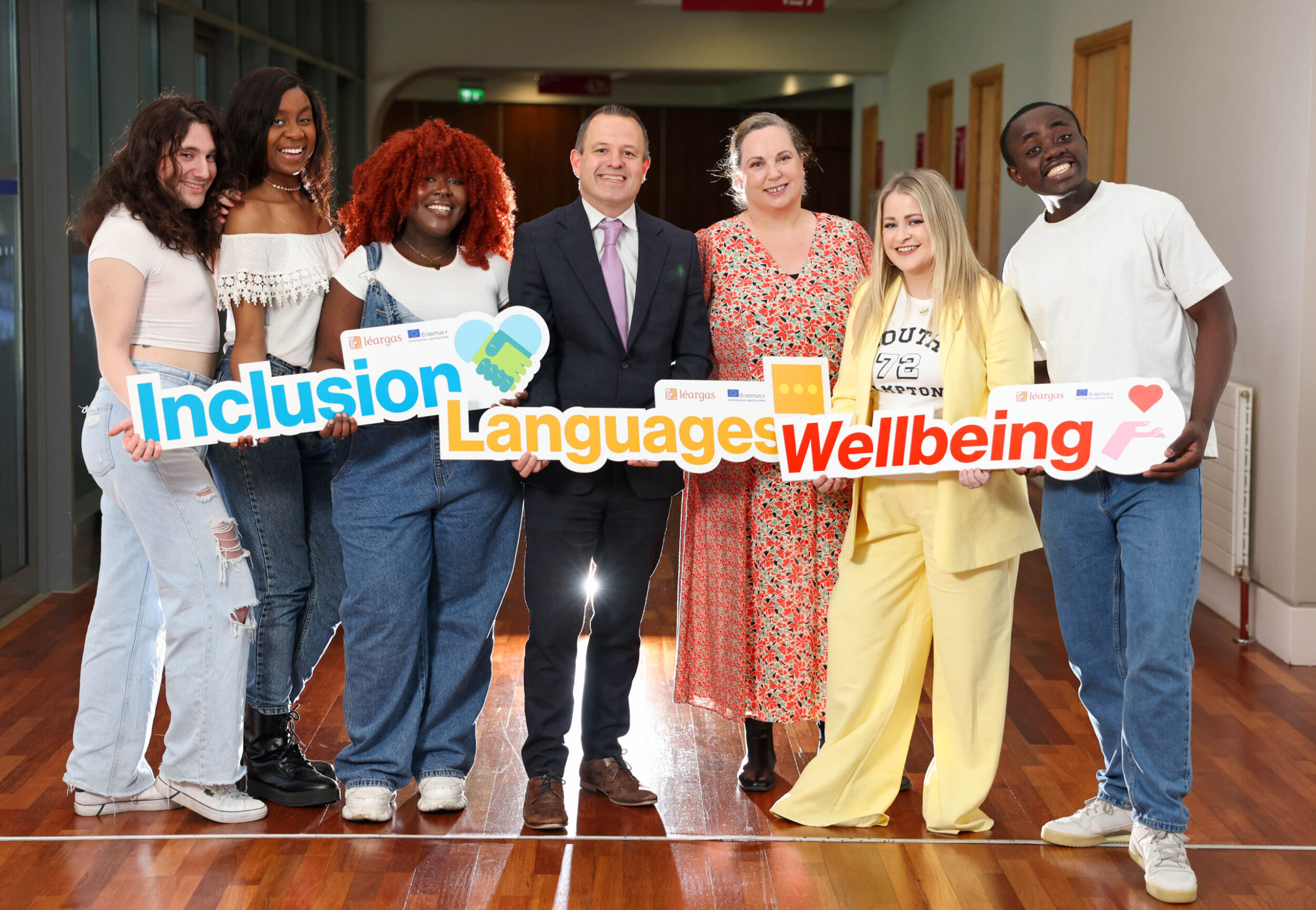 A Look at Irish Attitudes Towards Cultural, Travel and Study Exchanges
---
---
PRESS RELEASE
Thursday, 27th April 2023 
New research from Léargas shows 8 in 10 believe young people should be encouraged to work or study abroad to broaden cultural awareness 
63% agree those who have studied or worked across EU are more welcoming to migrants 
Working or studying abroad – in any capacity – helps to broaden the mind, makes people more aware of other cultures and better able to understand different perspectives. That's according to new research released today (27.04.23) by Léargas, ahead of its national conference, The Gathering. The research, which looks at Irish attitudes towards cultural, travel and study exchanges between Ireland and the European Union, was conducted by Amárach Research on behalf of Léargas.
The survey of 1,000 adults in Ireland found that 80% of respondents believe that people who engage in volunteering, short-term working or other learning opportunities in Europe are aware of other cultures / customs and so are better able to understand different perspectives. The same percentage of respondents agreed that young people should be encouraged to engage in such activities.
The research found that the strongest reason for engaging in volunteering, studying or short-term learning in Europe was a 'Broadening of outlook and perspectives' (79%), followed by the development of life skills (74%), the development of other language skills (66%), and increased employability (62%).
Léargas helps groups and individuals to create partnerships, develop projects and collaborate with counterparts from other European countries to build their knowledge and appreciation of European culture and values. It does this through the management of international and national exchange programmes and projects in education, youth and community work, vocational education and training, and sport.
Responding to today's results, Léargas Executive Director, Lorraine Gilligan said:
"At Léargas we strongly believe in the value of international collaboration and exchange as a means to broaden horizons and to explore opportunities. We were heartened to see the strong level of support amongst the public for volunteering, working or studying in another European country, and the appreciation of the value that offers to those who do so and to society in general.
"Acquiring new skills never ends, whether it is for personal or professional development. Through the programmes we manage, people are gaining confidence, exploring new opportunities and getting a better understanding of European cultures. The programmes aren't just focused on those of school-going age or those attending university – people taking part in adult education , youth work, or vocation training, or those who play a sport can also take part in Léargas-managed exchanges and projects. Connecting with similar minds from another European country in any field is of huge value. Meeting a diversity of people and learning from how they approach issues in a different context is a key skill builder. People inevitably bring that home with them to their roles in Ireland."
Speaking ahead of 'The Gathering' event, Minister Simon Harris TD said:
"There is no doubt that engaging in work, study or volunteering experiences across Europe – at any age – has a huge role to play in broadening cultural awareness, as well as practical skills for life from the personal to the professional. Respect for our common values across Europe is one of our greatest strengths as a nation, but the job is never done. The relationships we build with our neighbours must necessarily be ongoing. The exchanges we engage in from sport to youth work are vital in continuing to ensure that these relationships, across all ages, communities and collaborations, continue for the next 50 years and beyond.
"Our young people, when given the opportunity to learn from their peers in another country, inevitably expand their horizons and their skillset. Facilitating strong working relationships that spark awareness and appreciation of inclusion, diversity, digital transformation and environmental sustainability across social, cultural and educational domains is key. I commend Léargas for their continued work in this area and in the support they offer to thousands of communities and groups every year to engage with European programmes and funding for the benefit of us all."
'The Gathering' is Léargas' annual flagship event for the public, organisations across civil society, education and youth work to showcase opportunities available to Irish people under the Erasmus+ programme for cultural, work, educational and voluntary exchanges and initiatives in Europe. Hundreds of people are expected to attend today's event at Croke Park in Dublin.
The conference will mark the European Year of Skills.
For Press/Media queries: Síona Cahill, DHR Communications, Tel: 087-7530255 / siona@dhr.ie
The online survey was conducted by Amárach Research on 3rd April 2023. A total sample of 1,000 was achieved, with quotas set on gender, age, social class and region to achieved a sample aligned with the national population.