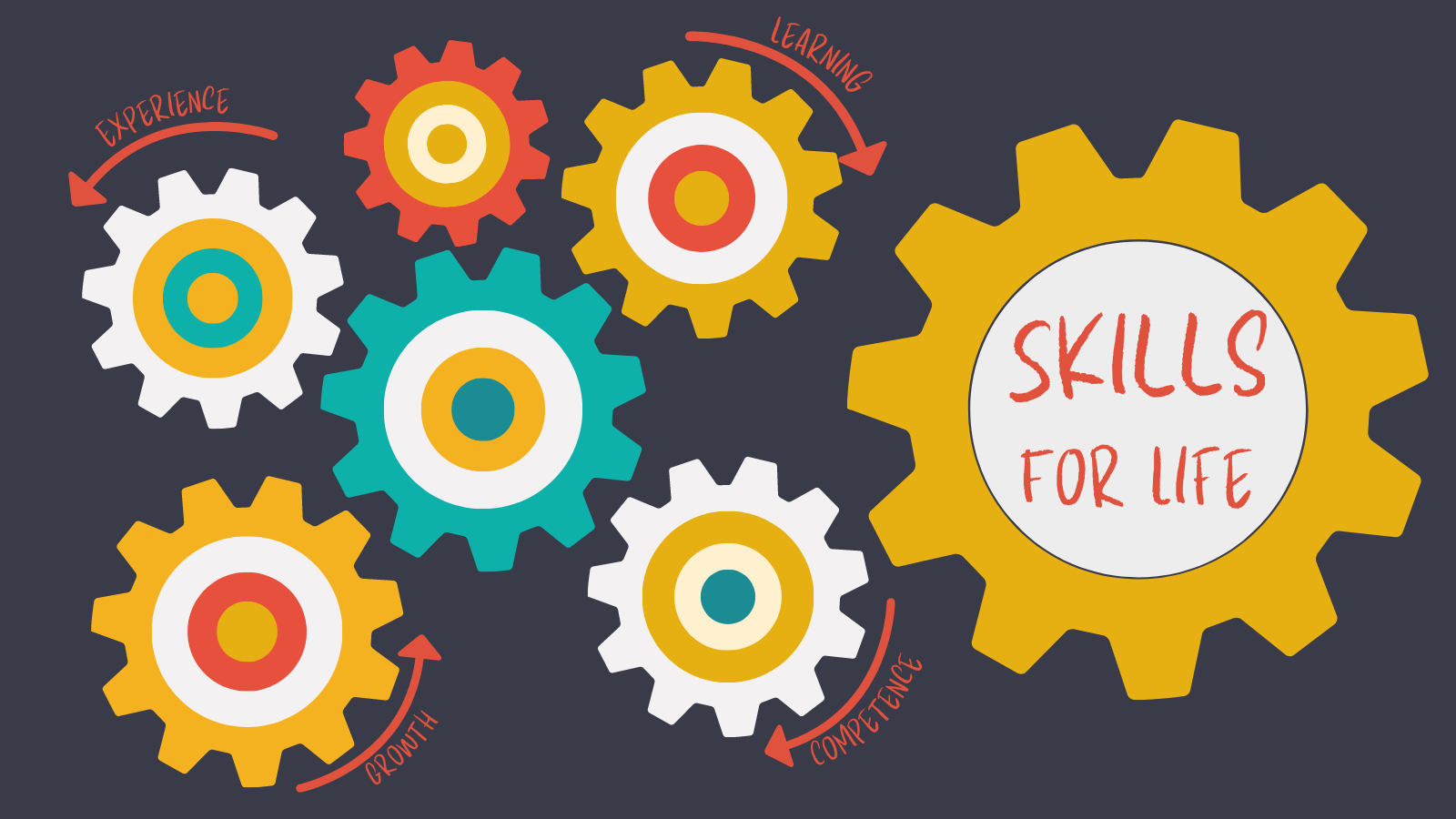 Léargas Skills for Life Competition
---
---
Léargas Skills for Life Competition
This year, Léargas is launching a new and exciting Skills for Life competition in connection with the European 'Year of Skills'. Read on to learn about this year's theme and to discover competition details and prizes! 
You can download a pdf of this page to share with your organisation here. 
What is the European 'Year of Skills'?  
Each year, the European Commission launches an awareness campaign encouraging EU countries and their National Agencies, non-profit organisations, and citizens to engage in various activities and discussions around a central theme. 
This year's theme, The European Year of Skills, is all about recognizing skills development and helping people gain skills for employment, enrichment, and enjoyment. To achieve this, organisations, schools, employers and other relevant actors across the EU are invited to organize their own events and promote them on the official European Year of Skills map. We encourage all our beneficiaries to upload their events on the EYS map.
Léargas and other National Agencies are celebrating this theme by working independently and collaboratively to: 
Bring organisations and people together to share their skills, experiences and insights.

 

Organise skills events, opportunities and activities for adults and young people.

 

Raise awareness of relevant EU initiatives and funding possibilities.

 
About the Léargas Skills for Life Competition  
The Skills for Life Competition is a fun and creative way to recognize and showcase the variety of skills that people are able to learn through participation in European programmes and initiatives. 
Who can take part? 
The competition is open to organizations who are current or past participants in one of the following Léargas administered EU programmes: 
Erasmus+

 

European Solidarity Corps

 
eTwinning

 

EPALE

 

EYY Microgrants

 

DiscoverEU

 

CASE

 
Please note we can only accept one entry per project. Higher Education Institutions participating in Erasmus are not eligible.  
How do I enter?  
It's simple! To enter, organizations should: 
Create a

30-60 second video

showcasing one or more skills gained through participating in one of the Léargas administered programmes listed above.

 

Complete this form to submit your video. Applications c

lose on Monday 14 August 2023.

 
Share your video in a post on Twitter, Instagram, or Facebook (all 3 if you can!), tag

@Leargas

a

nd use the hashtags:

#SkillsForLife2023

#EUYearOfSkills

#LearnWithLeargas

 
Through your video, you can tell us the story of how you developed a skillset, or you can demonstrate the skill learned. For example, maybe you worked as part of a team and discovered new ways of communicating and collaborating with others. You might talk about how you worked with that team, the types of activities you did and share some photos. 
Perhaps you're an educator who developed their practice through a European training. You might show an example of a new teaching approach in-action and talk about its impact on your practice. Or maybe you learned a new language as part of an Erasmus+ Mobility project and want to show examples of using the language in different settings or situations. Perhaps you travelled somewhere new, overcame your fears and learned many valuable life lessons and skills along the way. 
Check out our skills video below for more examples. You'll get to see a range of projects depicting skills in hospitality, photography, hairdressing, computer technology and more! 
Award Categories & Prizes  
There are five award categories: 
Sport

 

Adult Education

 

Vocational Education and Training (VET)

 
Winners will be able to select from two prizes: 
A voucher to the value of 250 euro for a subscription, service or product related to enhancing your organisations further learning.

 
A voucher to the value of 250 euro for a fun activity for a group to celebrate the skills learned.

 
Criteria and Selection  
Submissions will be evaluated by an internal panel of sector experts and a communications specialist. Candidates can expect to be notified of their status in mid-September. 
Here's the criteria that you'll want to look out for when planning your entry: 
Content – what information you should include 
the programme

(s)

that the individual or organisation participated

 

the kinds of skills and knowledge gained is clearly established.

 

how the programme (s) contributed to or impacted skill development.

 
Presentation – how you deliver your content. 
visual and audio elements are clear and creatively used to tell the story or demonstrate the skillset.

 
Formatting & Sharing  
the duration of your video falls within the allotted time (30-60 seconds)

 

you completed the

submission form

in its entirety and have attached your video as an mp4 file

 

After completing your submission form, you posted the video clip on social channels, tagged Léargas and included our three hashtags: #S

killsForLife, #EUYearOfSkills, #LearnWithLeargas