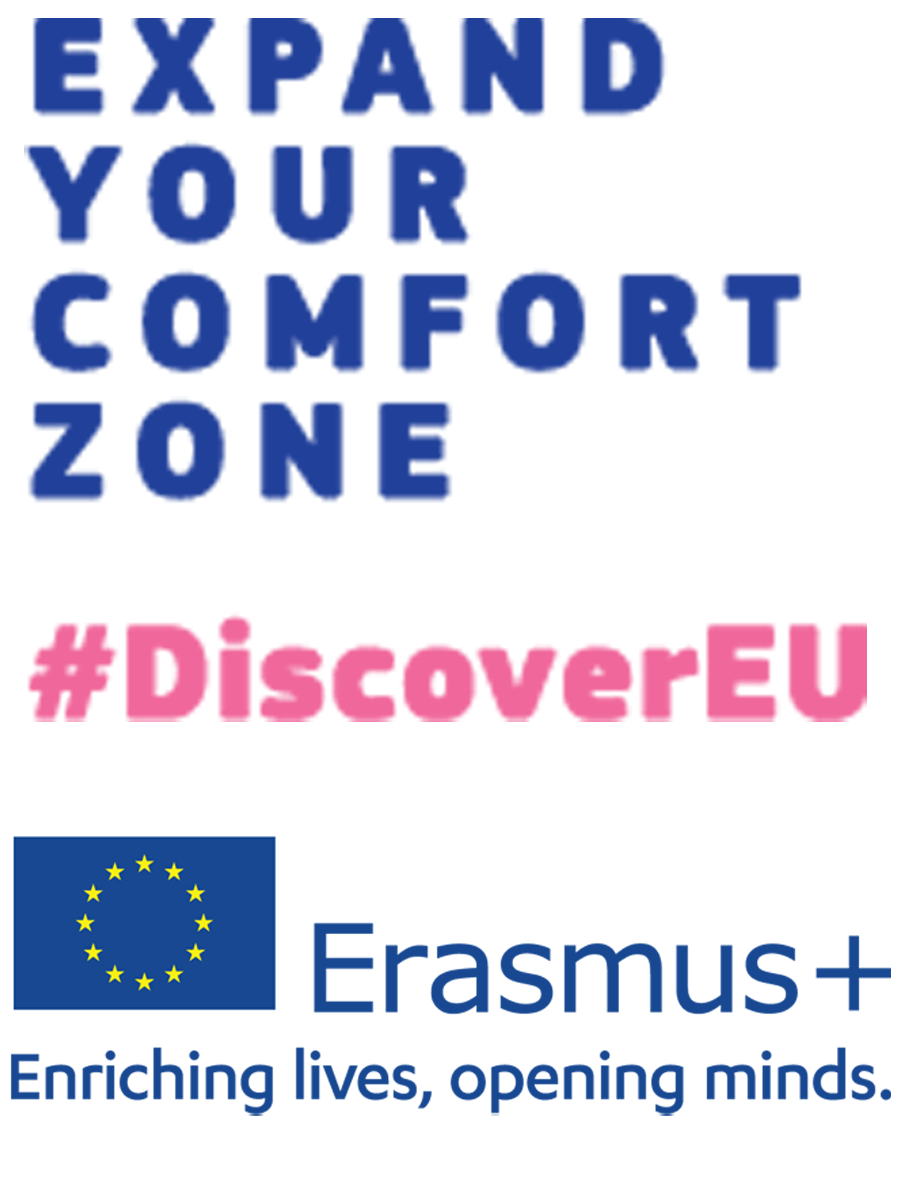 Erasmus+ DiscoverEU
As an 18-year-old legal resident of an Erasmus+ programme country, DiscoverEU offers you the opportunity to travel across Europe. This will enable you to take advantage of the freedom of movement throughout the European Union, explore the diversity of Europe, learn about European cultural heritage and history, and connect with people from all over the continent. DiscoverEU also enables you, as a young person, to develop life skills of value to your future, such as independence, confidence, and openness to other cultures.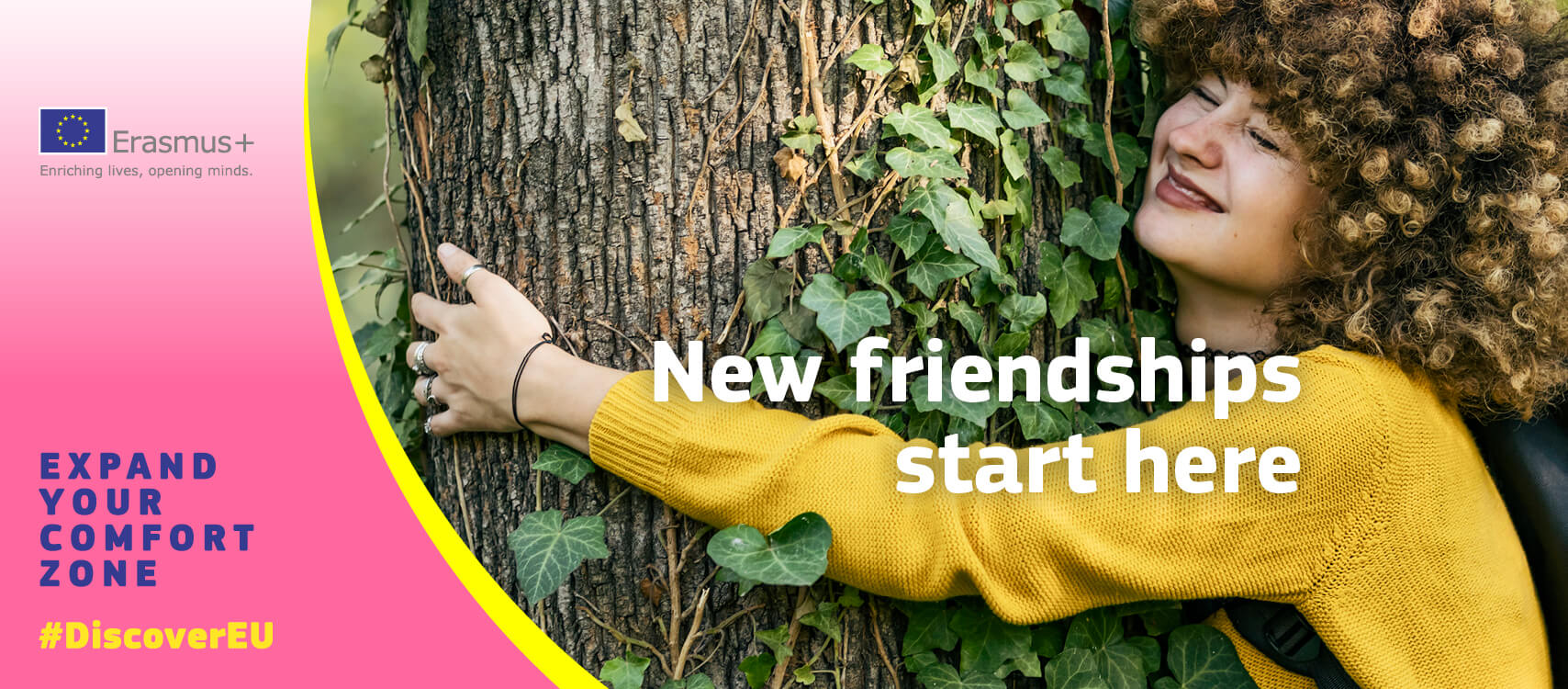 FAQs DiscoverEU
Who is DiscoverEU for?
DiscoverEU is open exclusively to young people aged 18 years old, who are legal residents of Erasmus+ programme countries. This means that young people born between 1 July 2003 (included) and 30 June 2004 (included) can apply for the first application round, which runs from 7 to 21 April 2022.
Irish citizens who live outside of Ireland – anywhere in the world! – can apply as long as they are 18. Young people should apply to the Erasmus+ National Agency in their countries. For Irish citizens, this is Léargas.

How many days can I travel?
You can travel from a minimum of 1 day to a maximum of 30 days inclusive. With a flexible pass, you'll have a set number of travel days within that travel period.
How do I apply?
Apply online on the European Youth Portal. Register your details, and you will then receive a follow-up email from Discover EU. Use this to confirm your email address and submit more detailed information. The first application period is open between 7 April 2022 and 11am Irish time on 21 April 2022. There will be another application period in October 2022.
If you want to travel in a group and be the group leader, you must apply first and then provide all your group members with your application code. Group members will have to use this code to join your group online. The code is only valid for one application round, so all group members have to apply during the same application period.
To be selected, all group members have to be 18 years old, submit their data and be eligible for DiscoverEU. Please note that all group members are only allowed to apply once. If you submit two applications or more, only the first application registered in the European Youth Portal will be considered. Any other application from you (individually or in group) will not be taken into account.
Can I travel with my friends?
Yes you can! It really is up to you. You can go solo or add up to four friends in your group provided they meet the conditions above. To travel together, your friends must apply during the same application period as you, and use your application code.
You can also join organised meet-ups, organise your own meet-ups, and combine travel plans with other DiscoverEU travellers! Visit the DiscoverEU Facebook Group to connect with other participants who live or are travelling to the same places.
How many countries can I visit?
This depends on the option you choose:
fixed option: limited to two countries or two cities within the same country
flexible option: unlimited number of countries, but the number of travelling days is limited. With this option, you can be abroad for up to one month but can only use a certain number of days for actual travel (for example, seven days on a train).
Download the EU flyer, Flexible and Fixed, for more information. If you are selected to take part, get in touch with Janice McGarry for more information.
Should I book the travel passes myself?
No! You don't book your travel passes yourself. Travel passes will be booked, purchased and delivered by the contractor designated by the European Commission. This includes your flight tickets to start your journey. Please do not book any travel passes or flight tickets by yourself, as we cannot reimburse them.
We also advise that you do not book and pay for any accommodation until you are sure about your travel dates and have received your travel pass.
Visit the European Youth Portal for more.
Next Steps To Getting Involved
If successful…
Register for your travel pass
Plan your travel with the support of contracted travel agents
Go to pre-departure meet ups
Look for local meet-ups while you are travelling
Return home and share your experiences with your peers
DiscoverEU Deadlines
Erasmus+ DiscoverEU Deadline Spring 2022
If you are 18-years-old and want to travel around Europe don't miss your chance to apply for DiscoverEU from 07/04/2022 to 21/04/2022.
Next Steps To Getting Involved
Check Your Eligibility
Register for your travel pass
Plan your travel with the support of contracted travel agents
Go to pre-departure meet ups
Look for local meet-ups while you are travelling
Return home and share your experiences with your peers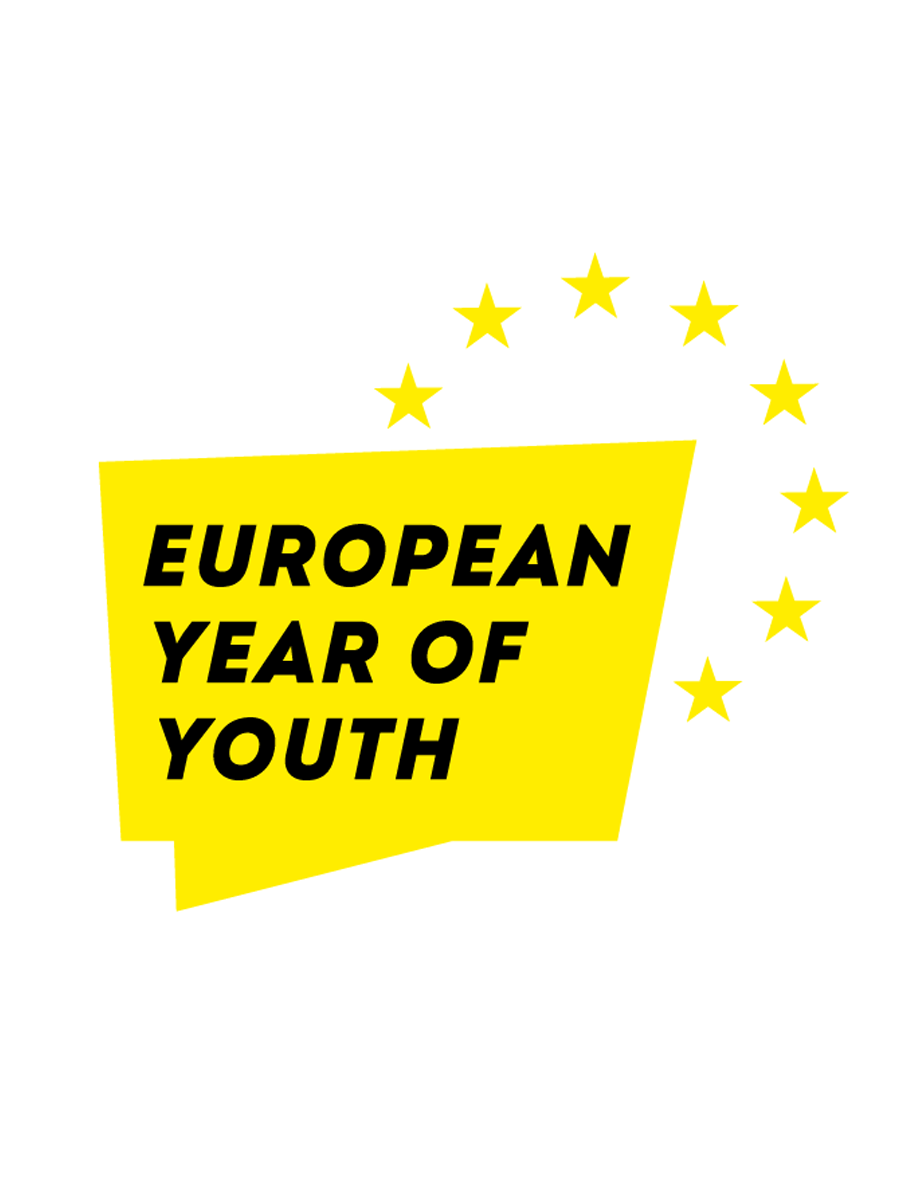 European Year of Youth 2022
This year is the European Year of Youth. Check out the official website to find out what other European opportunities are available to you!
Meet The Team
Carmel Walsh
Senior Support and Development Officer, Youth KA2, Accreditation, DiscoverEU
(01) 8871202
Jane Carter
Inclusion & Diversity Officer, DiscoverEU Inclusion Action
(01) 8871229