Erasmus+ Mobility Deadlines
Applying For Erasmus+ Mobility
How Do We Apply?
Apply online on the Erasmus+ and European Solidarity Corps portal. 
This portal is managed centrally by the European Union, and accepts applications from all programme countries.
Which Form Do We Use?
There are different forms for different sectors and project types, and for accredited and non-accredited organisations. Accredited organisations should use the simplified form for their sector. Non-accredited organisations should use the short-term mobility form for your sector – Adult Education, School Education, VET or Youth. Make sure to use the correct form, and contact our Programmes Support and Development team if you have queries.
When Do We Apply?
Apply before 11:00am Irish time (noon Brussels time) on the day of the deadline that applies to your project type. We recommend you apply no later than the day before the deadline, to limit the chance of technical problems.
What Do We Need to Have?
You must have an Organisation Identification (OID), to show that your organisation is registered to receive Erasmus+ funding. Our OID Guide will take you through this process. You must also have a completed application form with all the required attachments.
What If We Are Late?
Late submissions can not be accepted. If you miss the official application deadline you will not be able to apply. The only case in which late applications may be eligible is if there is a technical problem on the side of the European Commission, not of the applicant. There are very specific conditions where a late application caused by a technical problem can be accepted.
These are:
The date and time of the last submission attempt (listed in the submission summary) is before the deadline.
You inform the Programme Finance and Operations team of the difficulty within 24 hours of the application deadline.
You email opsfin@leargas.ie the complete, unmodified application form (in pdf format) within two hours of the application deadline, along with a screenshot of any error notification.
We will then review the issue and decide whether or not the late submission is eligible. If it is, we will inform you of the next steps for submission.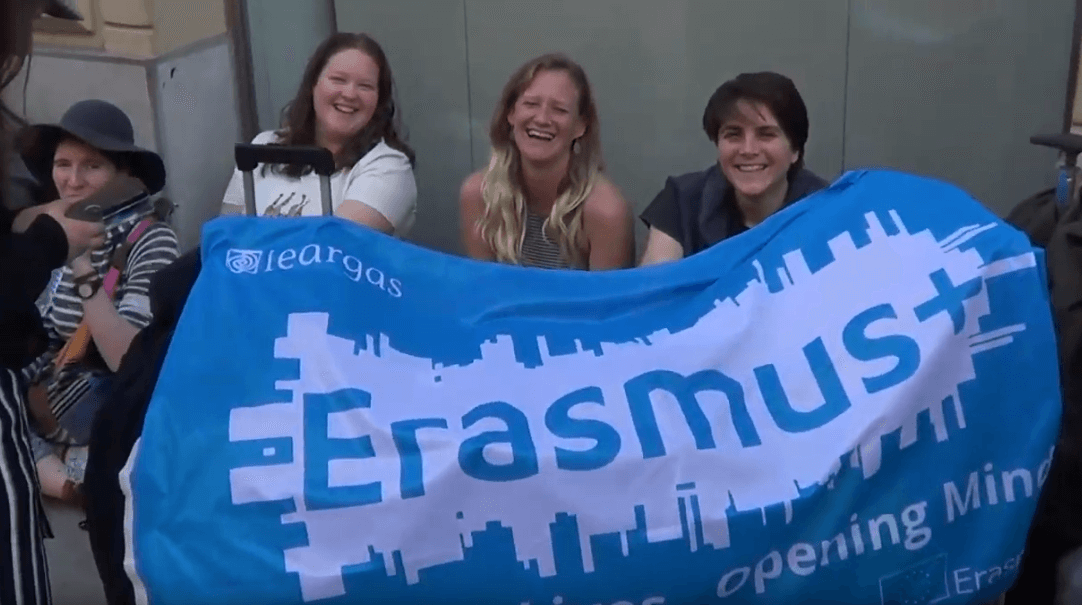 What Happens After We Apply?
Your application will be checked by our Programme Finance and Operations team to make sure it is eligible to be considered for funding. The main types of check are:
Technical eligibility check – this confirms that your application was submitted on time, that your organisations is eligible to apply, that you used the correct application form, and chose the correct sector.
Financial capacity check – this confirms that your organisation has the resources to manage the level of funding requested.
How Is Our Application Evaluated?
Sectoral experts evaluate each application using three categories, or criteria. These add up to 100 points:
Relevance (30 points)
Quality of Project Design (40 points)
Quality of Follow-Up Actions (30 points).
To be considered for funding, your application must score at least 60 out of 100. It must also score at least half the maximum points available in each category. See full details in the Erasmus+ Programme Guide.
The applications are then ranked, and the budget is allocated according to the funding that is available.
When Will We Hear If We Have Been Successful?
The evaluation process takes several weeks to complete, especially if there is a high volume of applications. Generally, you will hear if you have been successful about three months after the deadline.
Do You Provide Feedback on Applications?
Yes, all applications receive feedback from our expert evaluators. Organisations whose applications have been selected for funding may receive recommendations for carrying out a high-quality project.  Organisations whose applications have not been selected for funding may receive recommendations for improving and strengthening future applications.
Can We Re-submit Our Application If It Was Not Successful?
Yes, you can re-submit your application under the next deadline. We strongly urge you to review and act on any recommendations you received, to increase your chances of future success.
Where Can I Find Out More?
The European Commission website has more information on how to apply, and a complete Guide for Applicants.
You can also email the relevant Programme Support and Development team member with any queries.
Apply for Erasmus+ funding
To apply for Erasmus+ funding you must use the European online application form and submit it by 11:00am Irish time on the morning of the deadline.
European Commission Links